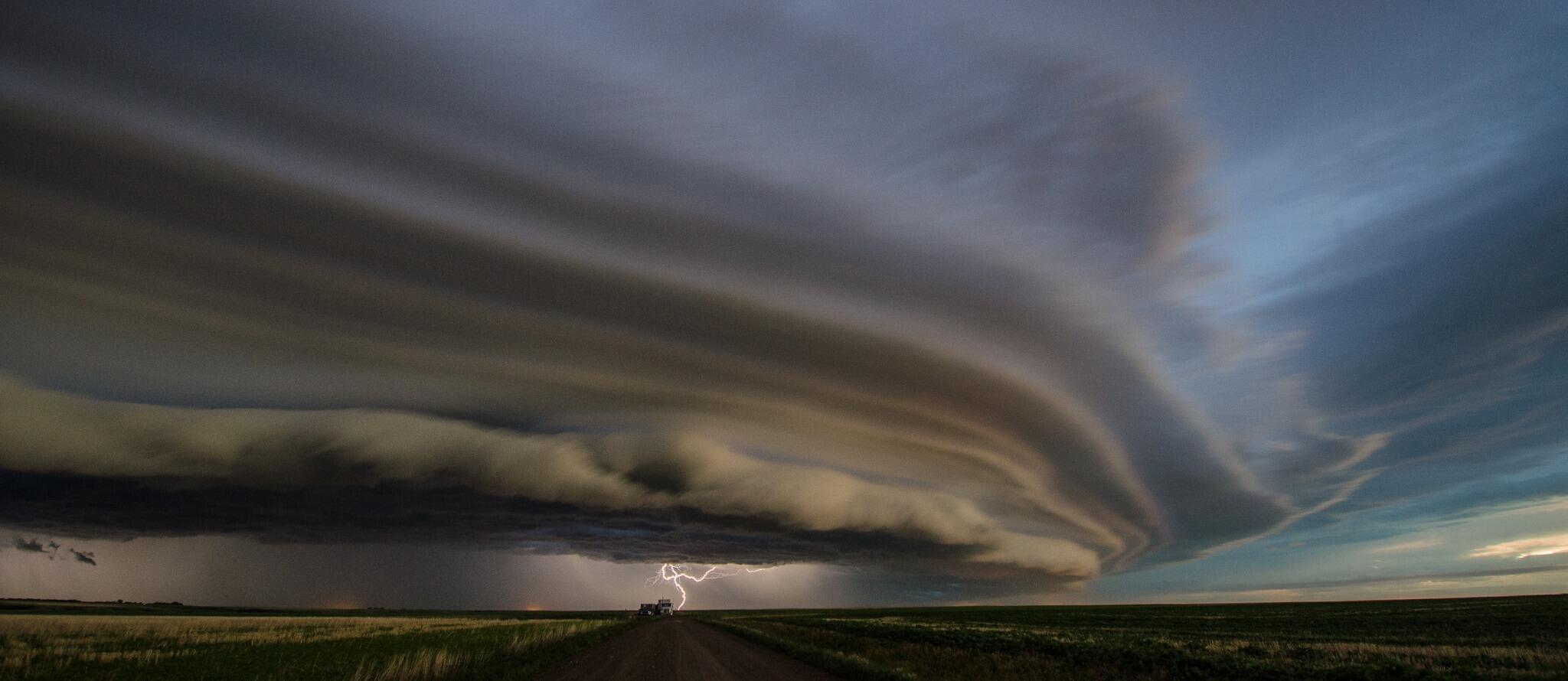 Spectacular image of shelf cloud with thunderstorm
approaching Swift Current SK Monday evening.
Severe thunderstorms possible over SW Manitoba
later today. (image credit @JorBraun)
It's taken awhile.. but it looks like Winnipeg could be seeing its first 30C reading of the year today as a warm front along the US border lifts north today, tapping very warm and humid air from the south. The increasing humidity will result in humidex values rising to the mid 30s this afternoon.. especially over the southern RRV. By this evening, a trof of low pressure pushing into SE Saskatchewan is expected to trigger some strong to locally severe thunderstorms over SW Manitoba with torrential rain, large hail and strong wind gusts as the primary threats. Isolated tornadoes are also possible with initial strong storms that develop. The thunderstorms are expected to spread into the Interlake and RRV late this evening.. with the potential for heavy rain and strong winds as well as frequent lightning. Welcome to summer!
UPDATE
: A high of 30.7C at YWG airport today.. the first 30C reading of the year.